One Coconut Chicken Curry – Three Cooking Methods
I was almost tempted to call this recipe Coconut Chicken Curry Soup as it is quite a thin curry that can be scooped up with handfuls of fried roti bread or spooned over mounds of steaming rice.  Either way, this simple curry dish is so easy to prepare.  I simply stir in a little cornflour slurry if I am in the mood for a thicker, less soupy consistency.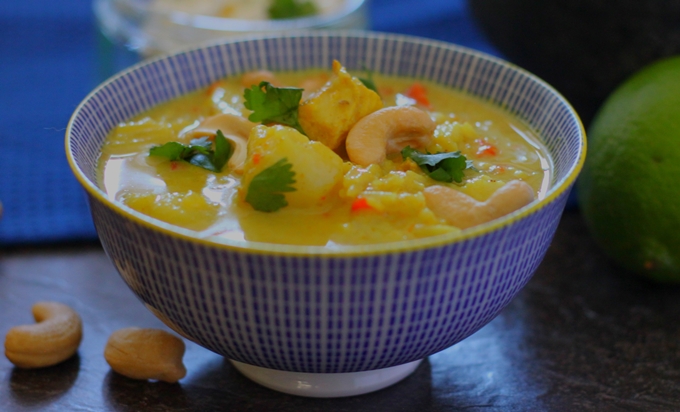 The beauty of this recipe is that you can cook it by any method you prefer.  I've made Chicken Coconut Curry many times using my pressure cooker, slow cooker or stove top and it is always a success.  The choice is yours! 
Want to set and forget?  Pop the ingredients into your slow cooker and enjoy the rest of your afternoon!
Home late from work and need a tasty dinner fast?  Plug in your pressure cook and have this curry on the dinner table in 30 mins.
A traditionalist who just wants to cook without the gadgets?  Prepare this recipe on your stove and enjoy the spicy aromas wafting from the kitchen.
Curries are such versatile meals and there are as many methods for preparing curry as there are people to eat them.  I often enjoy grinding my spices and blitzing aromatics to make my own curry paste.  But not today…today we are taking ingredients that you probably already have in the pantry and combining them to make a delicious, feel good Coconut Chicken Curry with minimum effort. 
If you are cooking for people who prefer a milder curry, halve the amount of curry powder and reduce or omit the cayenne pepper.  Your curry will have all the flavour, but not as much kick.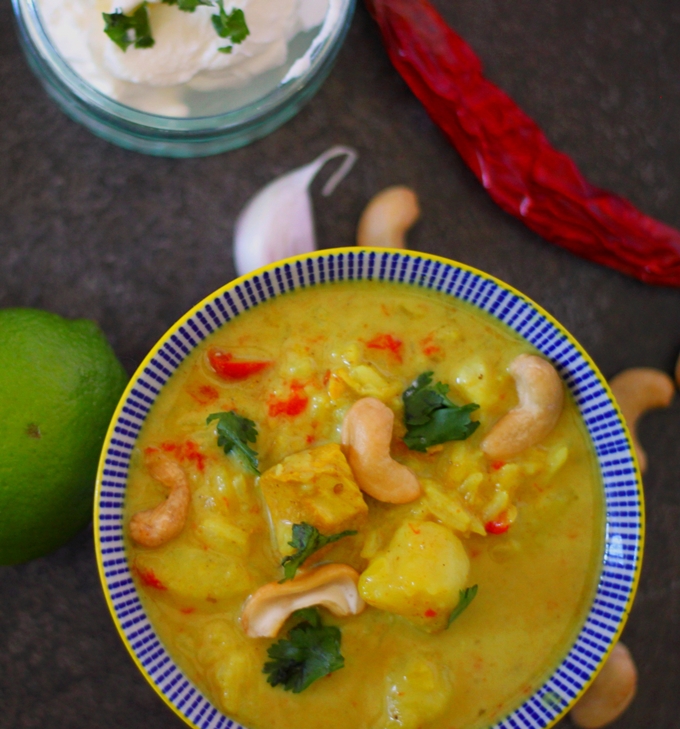 Add a flourish of coriander and sprinkle of cashews nuts for added colour and texture.  I also like to serve my curries with a side of minty yoghurt sauce.  Just stir fresh mint through Greek yoghurt for a cooling sauce to dollop into the curry.