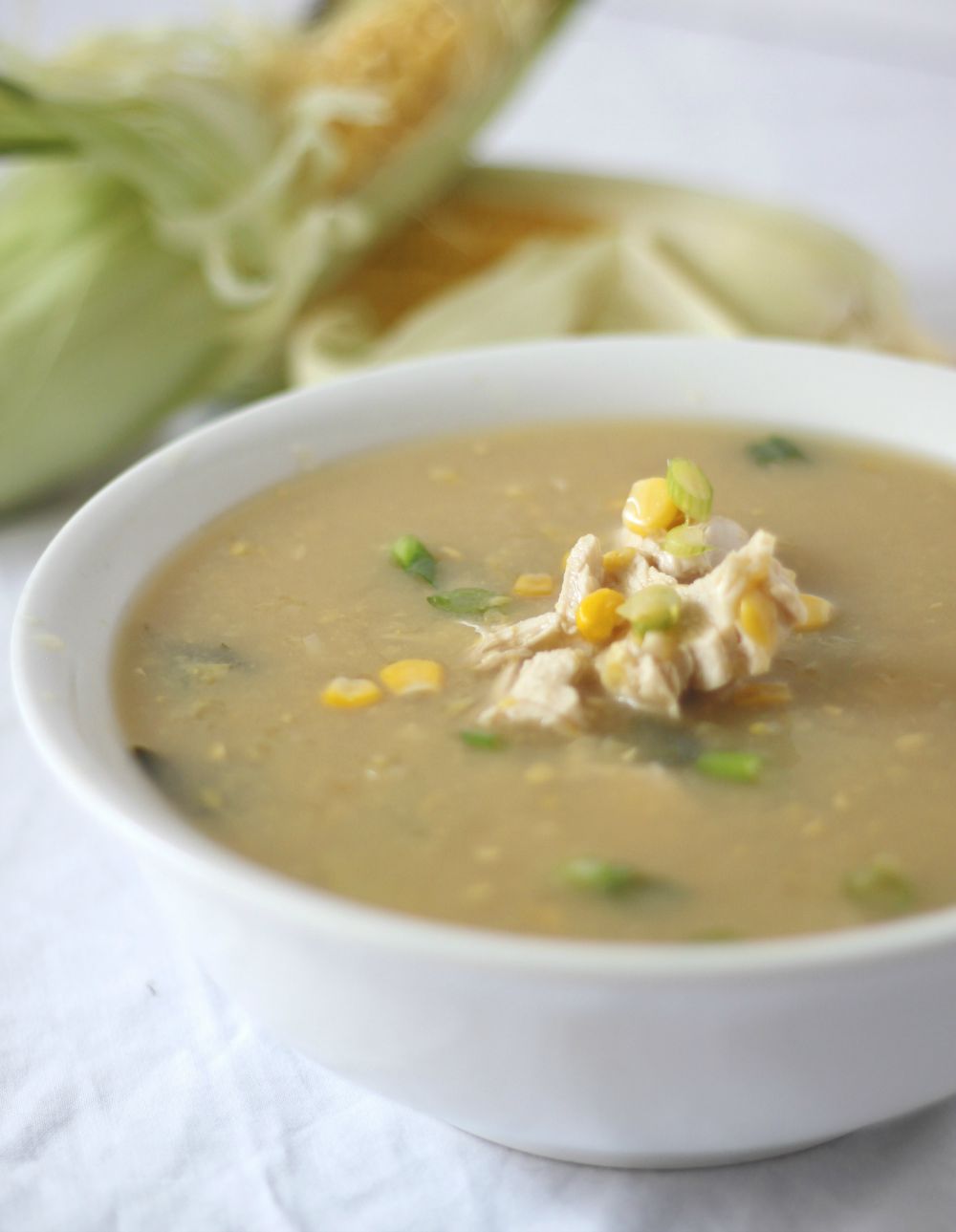 Thermomix Chicken and Corn Soup
A delicious, easy to prepare Thermomix Chicken and Corn Soup just like you find at your favourite Chinese!
Ingredients
500gm chicken breast or tenderdloin cut into a large dice
3cm knob of ginger peeled
3 large garlic cloves peeled
4-6 spring onions roughly chopped
25gm sesame oil
1 litre of water and 2 tbs of chicken stock paste or 1 litre of chicken stock
1tbs veggie stock paste
400gm creamed corm
300gm corn kernels
1 tbsp soy sauce
2 tbsp cornflour
2 egg whites lightly beaten
Instructions
Add spring onions (reserve and chop some for garnish), ginger and garlic to mixing bowl and chop 5 sec/speed 5/ MC on. Scrape down sides of bowl and repeat if needed
Add sesame oil to mixing bowl and saute 5min/100°C/spoon /MC off
Add water or stock and pastes to mixing bowl
Add diced chicken to Varoma bowl and tray, position on top of mixing bowl and cook 17-20/varoma/speed 3
Remove Varoma then add chicken creamed corn, corn and soy sauce to the mixing bowl and cook 5min/100°C/spoon reverse /MC on
Meanwhile combine cornflour with a little water to form a paste, remove MC then slowly pour into mixing bowl whilst cooking 2min/100°C/ spoon reverse
Slowly add beaten egg whites whilst cooking 2min/100°C/spoon reverse
Transfer to Thermoserver to keep hot
Serve out and garnish with reserved chopped spring onions.
Related Recipes