Whole Baby Cauliflower Cheese and Mushroom Bake are the cutest individual take on cauliflower cheese that are perfect for encouraging your reluctant veggie eaters to dig in or to serve as part of a dinner party where you want to impress.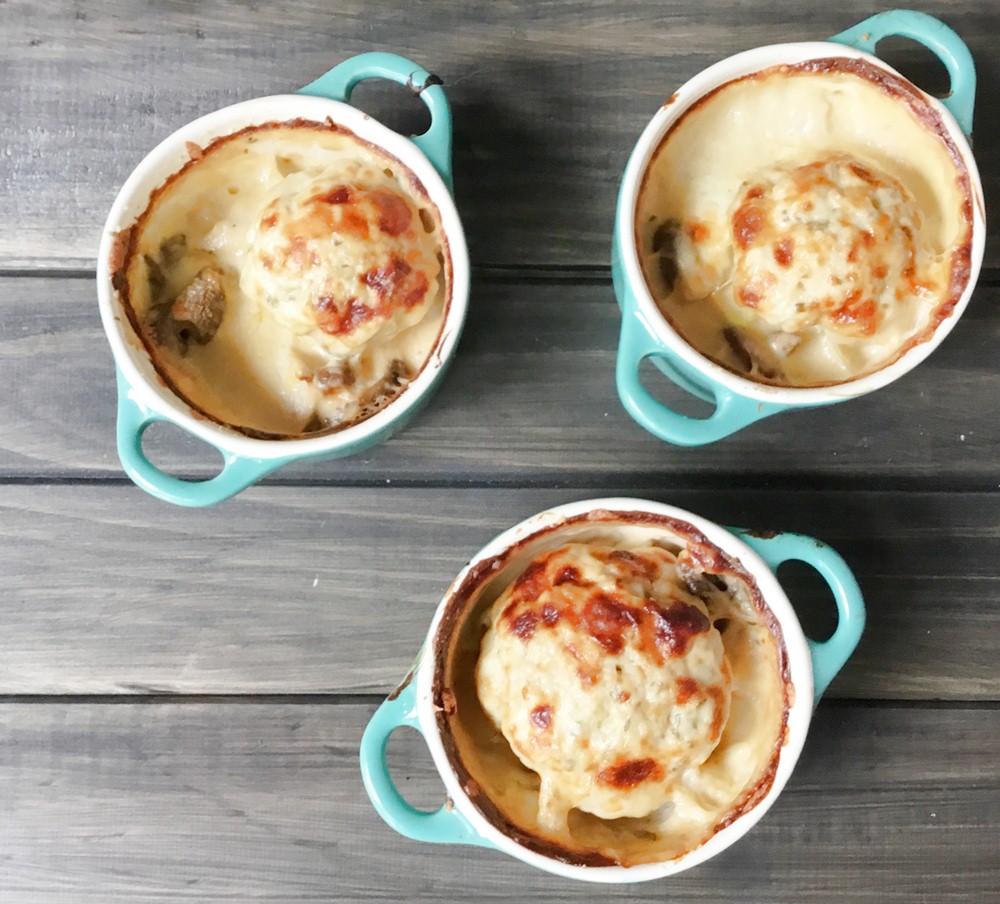 You may have noticed that Little Kitchen Blue has been sadly neglected over the last few months.  It has been a challenging year in this household.  I was made redundant from my job in the city which sent me on the job hunt, I was also training to become a Thermomix consultant which demanded a lot of time and attention and our family faced some personal challenges that have taken, and continue to take, a lot of my time and energy.
A major change resulting from all these challenges is that I landed a new job in Kew (which I love by the way). Not far from my new office is the long established, well known Melbourne Green Grocer Toscanos where all sorts of amazing fresh local produce can be discovered.  Its a little piece of culinary heaven!  One of the frustrations of living as far out in the suburbs as I do is locating interesting ingredients.  So when I stumbled across the most gorgeous little whole baby cauliflowers during my lunch time amble through the aisles I knew that they would make a great Whole Baby Cauliflower and Mushroom Bake to share, not only with my readers, but to prepare in my Thermomix which has become my most indispensable kitchen assistant!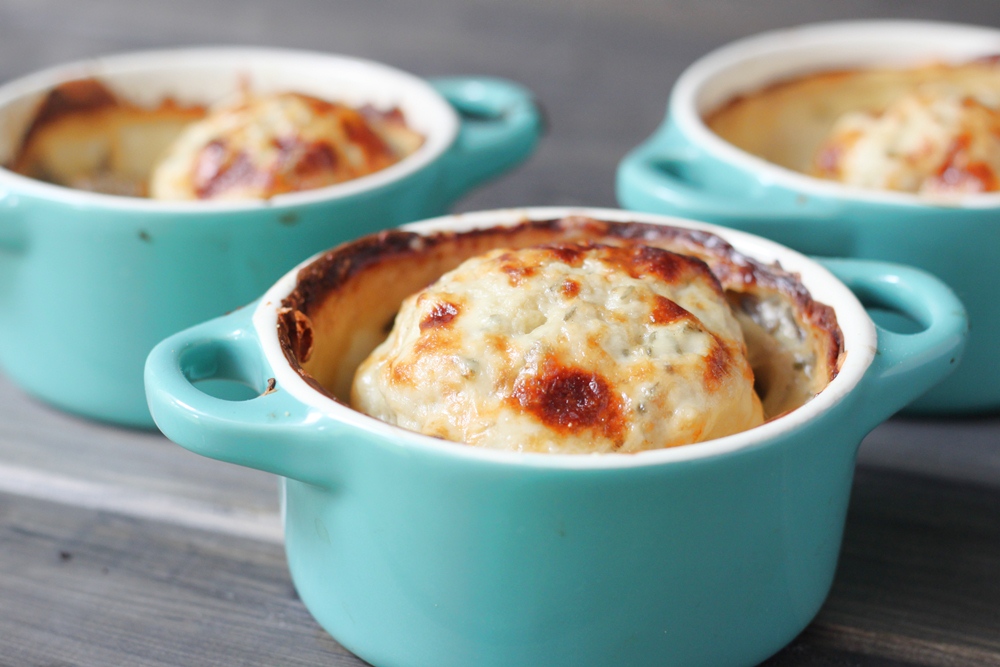 I developed Whole Baby Cauliflower and Mushroom Bake to be cooked in the Thermomix taking advantage of the often underused Varoma (steaming attachment) but of course if you don't have a Thermomix you can steam or boil your caulis and make your cheese sauce by the traditional method or even use my quick and easy method for making sauces in the microwave found here.