There is one thing in our house that is guaranteed to put a smile on everyone's faces, and that is a hearty dinner of spaghetti and meatballs.  This Spaghetti and Meatball dish is full of flavour and takes minimum effort for maximum return! 
Spaghetti and Meatballs are an easy, family friendly dish and the addition of cinnamon to the meat mixture in my recipe makes them extra special.  Cinnamon is a fantastic spice to add to savoury dishes – I even sprinkle it on my roast potatoes.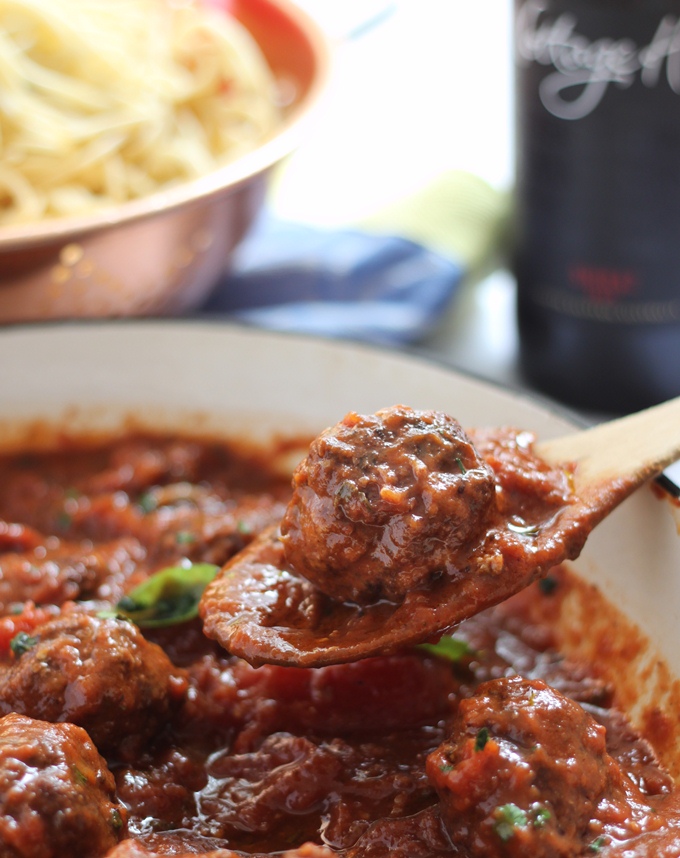 We have what I call meatball madness around here.  My Grandbaby absolutely loves meatballs in any way, shape or form and I have an ever growing collection of recipes.  This weekend she joined me in the kitchen to make this oh so tasty spaghetti and meatball dish.  Kids love helping in the kitchen if given half the chance, especially if it means getting their hands dirty!  Try getting your fussy eaters to help you prepare dinner.  Even the most selective eaters will enjoy eating food that they have helped to prepare and as a cook one thing that causes my heart to sing is someone, even a 5 year old, absolutely loving the food I cook.  These meatballs were demolished!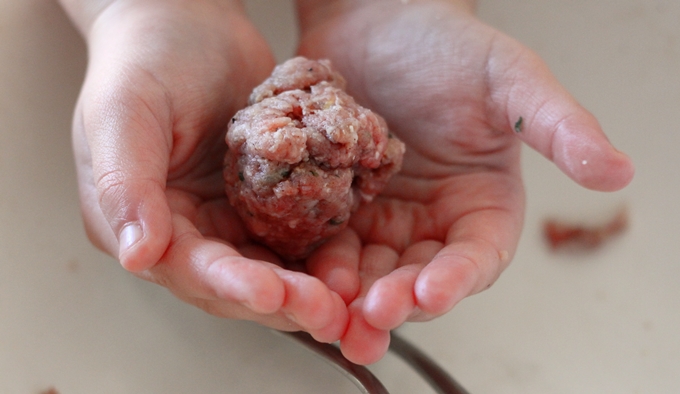 For this recipe the meatballs are cooked in an onion, garlic, red wine and tomato sauce.  I slow roasted my tomatoes for a few hours in the oven earlier in the day to make the sauce but a commercially prepared passata is completely acceptable if you don't have the time or inclination to prepare your own tomatoes.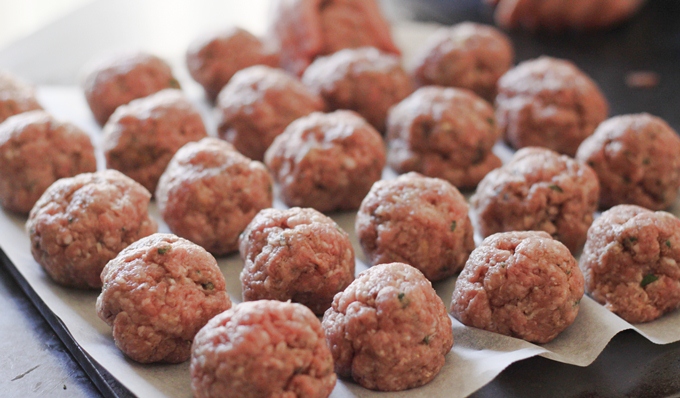 Once the meatballs are formed I like to pop them in the fridge for a few hours to firm up.  I find that this helps them hold their shape during cooking.  I also like to brown my meatballs off before leaving to cook in the sauce.  This adds heaps of extra flavour and stops the meatballs absorbing too much of the sauce, further helping them to keep their shape.  There is nothing more disappointing than meatballs that turn into to mince meat soup!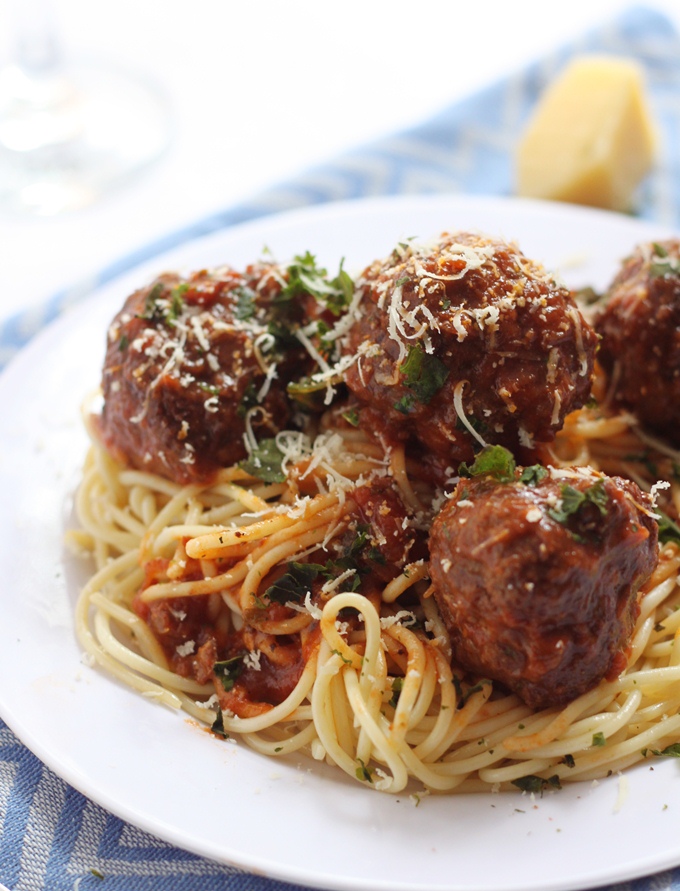 After the meatballs were browned I cooked them in the oven for about 45 mins because I had other things to do around the house and didn't want to keep an eye on the stove.  Feel free to let the meatballs simmer away in the sauce on the stove top for about 30 minutes if preferred.  You could also put the meatballs in the sauce in your slow cooker and cook on low for a few hours.  That's the beauty of spaghetti and meatballs, it's such a flexible dish.
Lastly, I not only had my own little sous chef when preparing today's Spaghetti and Meatballs but Grandbaby also proved to be a fantastic photography assistant.  She even pulled our her own camera and took some cracker shots of her own.  I think I have a little food blogger in the making 🙂