Rubbed with a fragrant spiced coffee mix, steeped overnight in a rich coffee marinade and then cooked low and slow all day, Slow Cooker Spiced Coffee Beef is a succulent addition to any family feast. 
Like most Melbournians I have a long and lasting love affair with coffee.  Wander the lanes and alley ways of Melbourne and you will be hard pressed to find a bad coffee.  And whilst good coffee is everywhere to be found, we still somehow manage to have a coffee precinct.  Head down to Degreaves St and Flinders Lane and you will find more Baristas brewing lattes than sommeliers in France.
We take our coffee seriously BUT my son and daughter in law take their coffee very seriously.  When they moved to South-East Queensland the search for good, Melbournesque brewers of fine coffee began.  Last time I visited they took me for lunch to the delightful Seed Coffee Cafe in Ipswich, and I am happy to report that their search was an outstanding success!  You can imagine their joy then when I served this Slow Cooker Spiced Coffee Beef as my contribution to family dinner during their most recent trip home.
Coffee as a culinary ingredient adds such richness to dishes and has an amazing ability to enhance the flavours of its fellow ingredients.  For example in this Coffee Marinated Skirt Steak from Pack Momma, it brings out the earthiness of the brown sugar and maple syrup in the marinade to produce one of the tastiest and most tender pieces of steak I have cooked in a long time.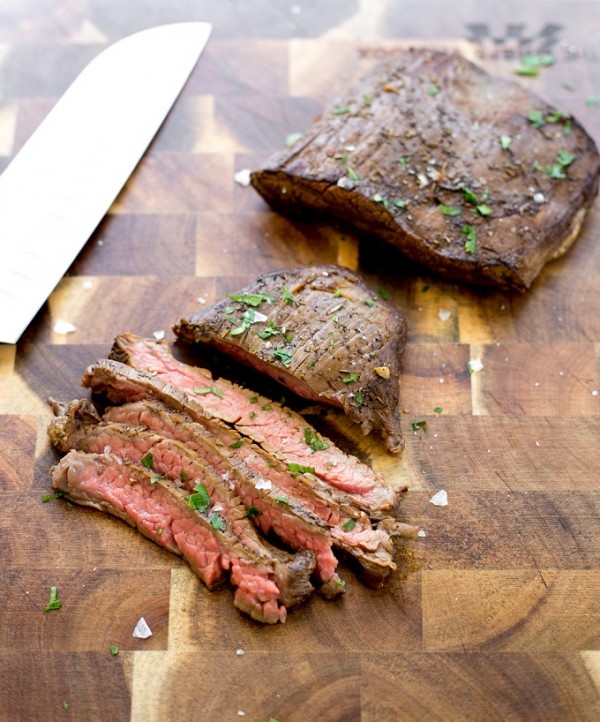 I have been making my own spice rubs for some time.  I love that you have more control of the flavours you love in your own mix.  So when I read the recipe for Slow Cooker Coffee Rubbed Beef Brisket by Pack Momma and saw that she had added coffee to her dry rub I knew exactly what to do with the piece of brisket that was sitting in my freezer waiting for just the right moment.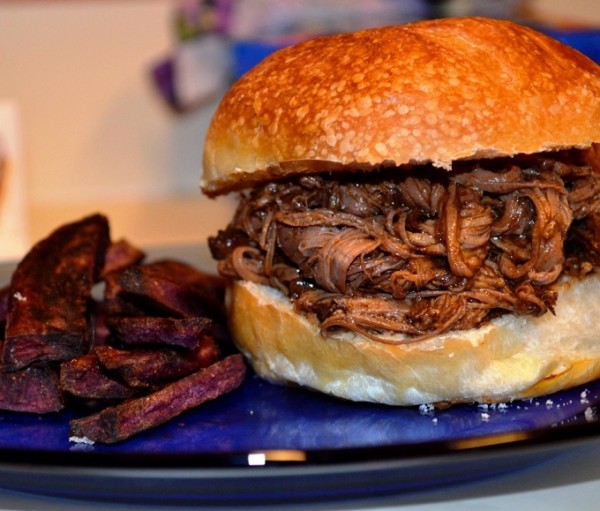 Slow Cooked Coffee Rubbed Brisket by Pack Momma
Inspired by Pack Momma and Sprinkles and Sprouts'clever use of coffee, I first created a spice rub starring granulated coffee.  This was generously massaged all over the meat.  Next I made a smokey coffee marinade and let the beef soak up all the goodness overnight before cooking low and slow until it fell apart.  I served the pulled meat in fresh bread rolls with a tangy pickled vegetable salad that cut through the richness of the beef perfectly.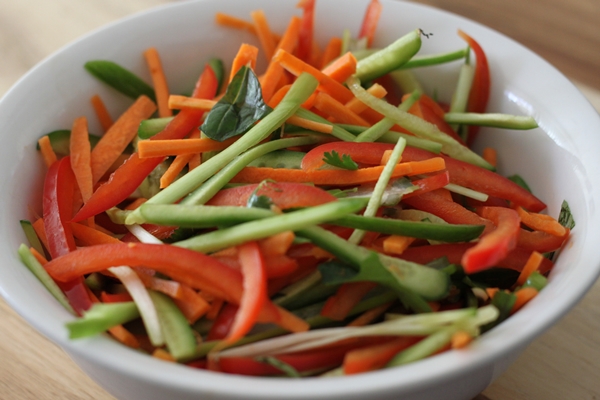 Enjoy this tender, melt in your mouth Slow Cooker Spiced Coffee Beef with a few beers.