Leftover Ham & Spinach Frittata is the perfect recipe for using up the left over Christmas Ham without having to face another ham sandwich until at least Easter!
This year I was very excited to cook my very first Christmas ham.  My dear friend Shane is a butcher and he smokes all his own meats at his shop, Heathmont Meat & Poultry here in the Eastern Suburbs of Melbourne. I highly recommend you pay him a visit if you are in Heathmont – you won't be disappointed with the produce – try the award winning sausages if you get a chance.
I was fortunate to get one of "Shane's Own" delicious smoked hams.  Cooked and smoked on the premises, Shane's Hams can be carved and served straight away, but I thought I'd try my hand at glazing a ham, and it really was delicious.  My "Shane's Own" Ham was 3kgs and we are a small family so you can imagine how much we had left over!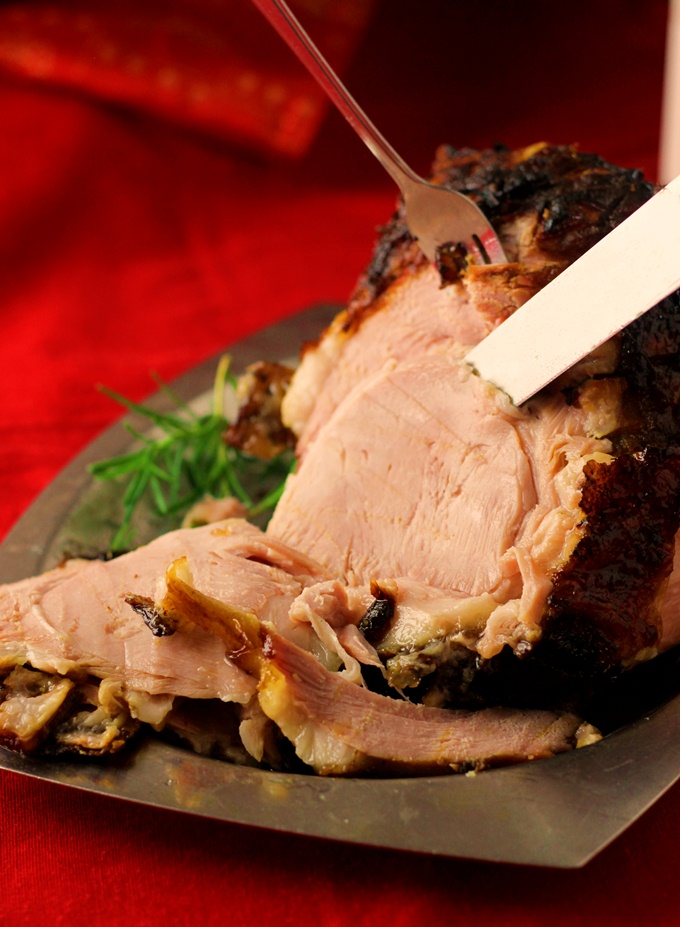 Plenty of ham sandwiches later and a fridge brimming with leftover vegetables and I was looking for ways to use the remainder of our Christmas fair.  I hate throwing food out or letting it go to waste. I contemplated cooking a pasta dish or even making ham hash but couldn't go past the idea of an eggy, cheesy Leftover Ham & Spinach Frittata. Lightly beaten eggs poured over the leftover ham and vegetables are cooked gently on the stove before being finished in the oven to ensure a golden crust forms on the top.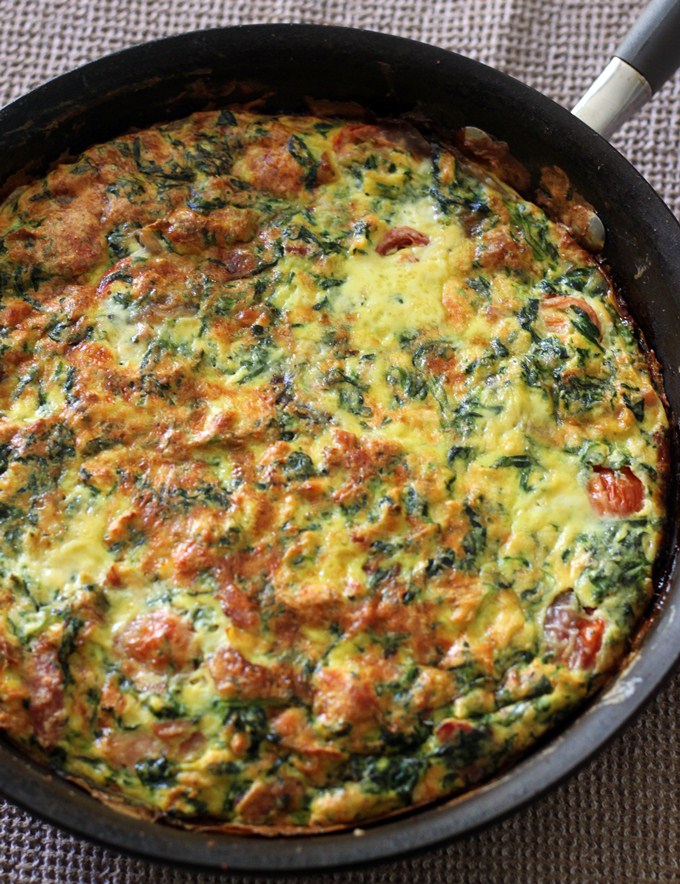 I used left over roasted onions, some frozen spinach and a few lonely cherry tomatoes for my Ham & Spinach Frittata but you can add whatever you have in your refrigerator and cupboard.  Mushrooms, spring onions or even corn would be delicious additions.  Whatever you add, the result will be a delicious, billowy frittata perfect for breakfast, lunch or dinner.