Easter Bunny Bark is a quick and easy chocolate treat made with white chocolate, mini chocolate bunnies and speckled eggs that the kids can help make.  This is a great way to use up the stash of leftover chocolate after Easter.
How fast is this year flying by?  Easter has come and gone and its already April! No matter how hard we try to exercise some restraint around Easter eggs and chocolate, we are still left with an over abundance of all things chocolate.  One way to use up the leftovers is to create this colourful Easter Bunny Bark.  How cute are those little chocolate bunnies?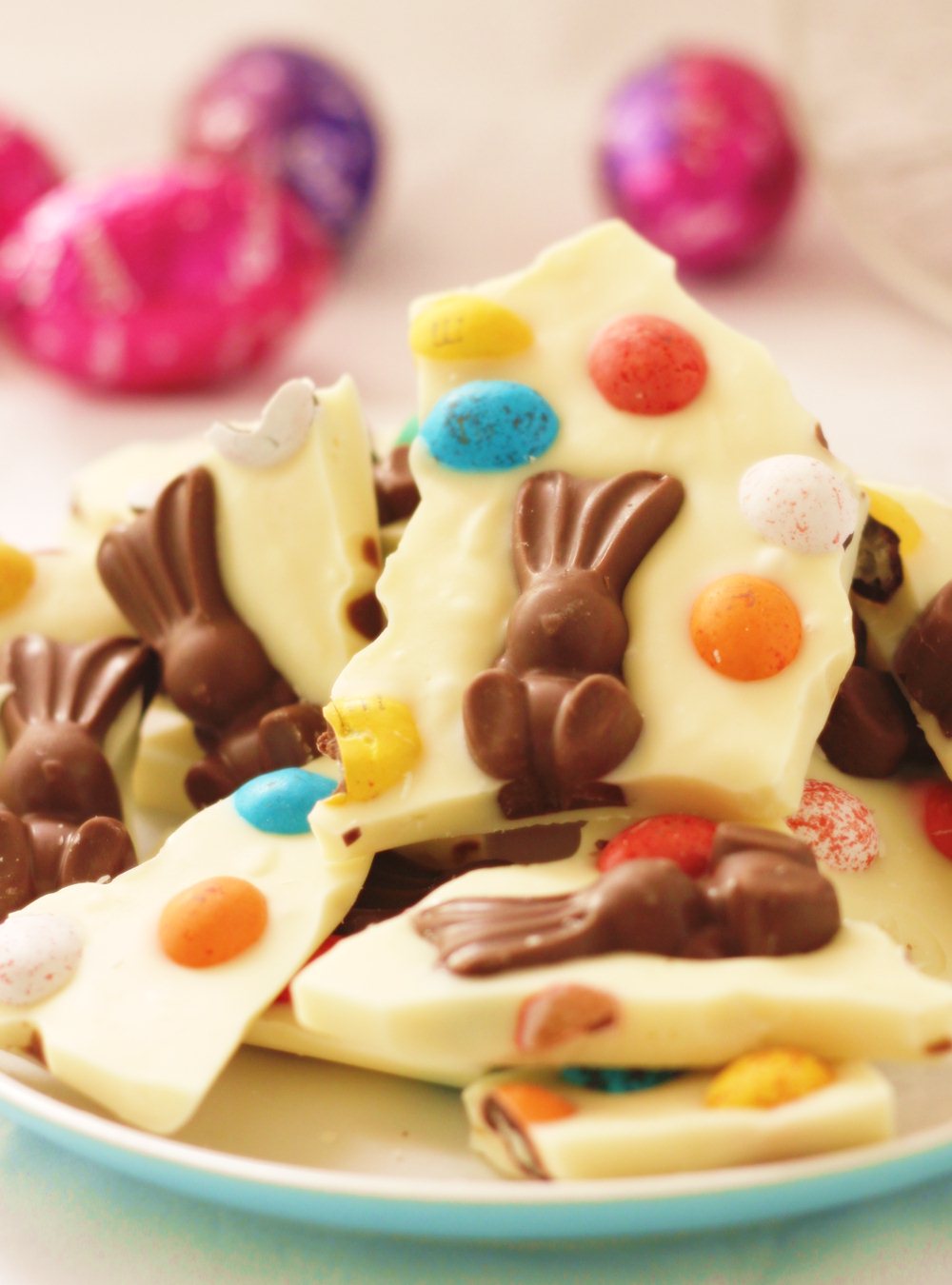 Don't shoot me, but I'm not that into chocolate.   I even have a box of Haigh's chocolates that my boss gave me at Christmas time still lurking in the pantry!  I do love making festive chocolate barks for special occasions though.  At Christmas time I sprinkle the melted chocolate with cranberries and pistachios for gifts for the grown ups and the kids always love the bark sprinkled with dust make from crushed up candy canes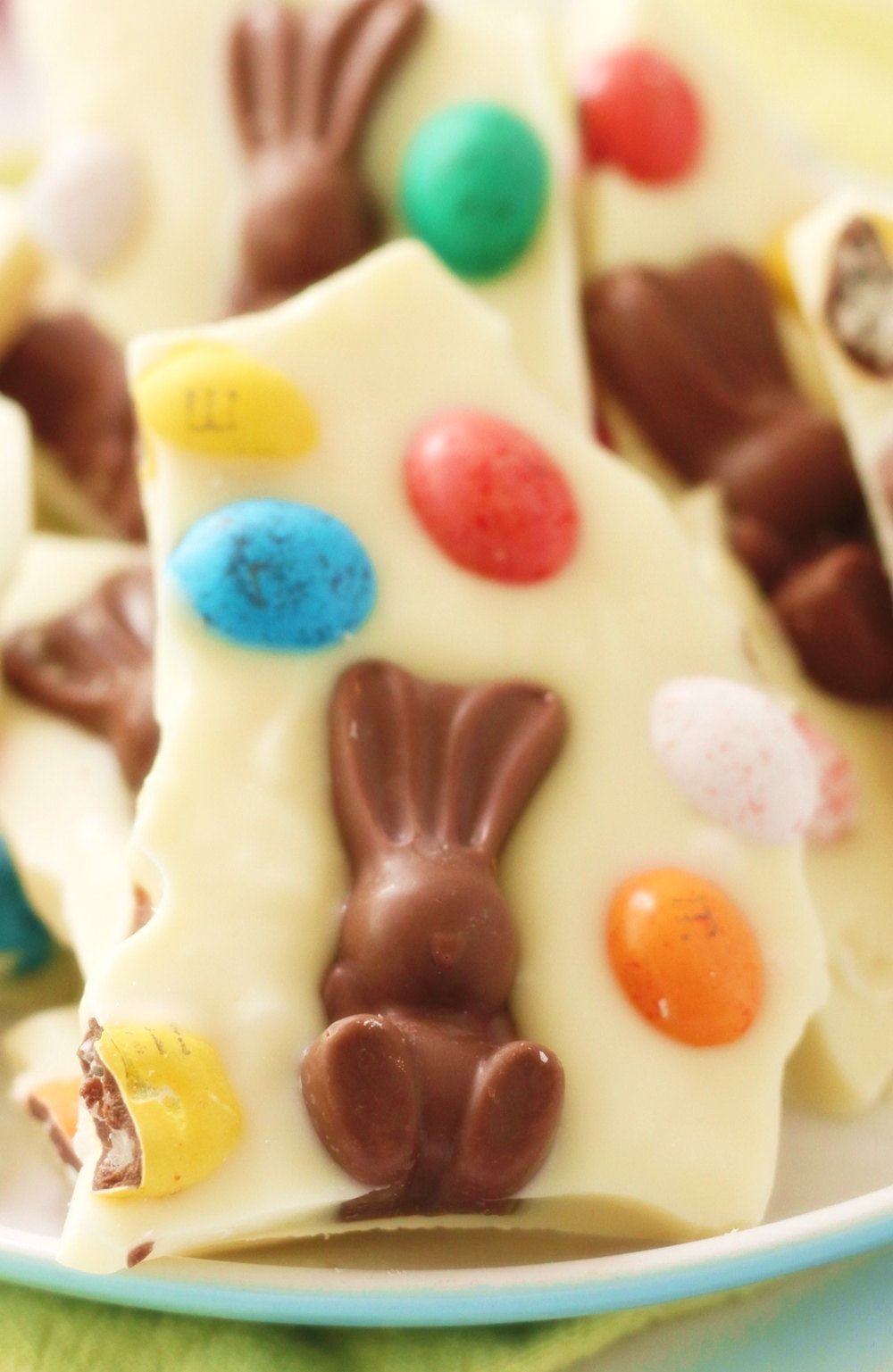 Easter Bunny Bark is made by melting white chocolate and then decorating with Malteser Mini Bunnies and some M&M speckled eggs before the chocolate sets.   Make sure you use good quality white chocolate.  The Lindt white chocolate I used for this bark is super silky and smooth and melts easily in the microwave.  You can replace the bunnies and speckled eggs with any chocolates and sweets left over from Easter.  I'm told this bark lasts a few weeks if kept in a airtight container in the fridge, but its lucky to last a few days with my girls!
I melted the white chocolate in my microwave to make my Easter Bunny Bark.   The key to melting chocolate in the microwave is to stop before all the chocolate is melted as the residual heat will finish off the process.   To melt the chocolate without a microwave just bring a pot of water to a gentle simmer over a medium heat.  Put a heat proof bowl over the simmering water (making sure the water doesn't make contact with the bottom of the bowl) and stir gently until melted.