Easy Peanut Butter Biscuits, if you love peanut butter then look no further than these utterly delicious, crumbly mouthfuls of goodness. 
Simply combine peanut butter, sugar and an egg for an easy peanut butter biscuit that is ready in only a few minutes.  Great for lunch boxes or a quick snack. Add some choc chips if you are feeling adventurous!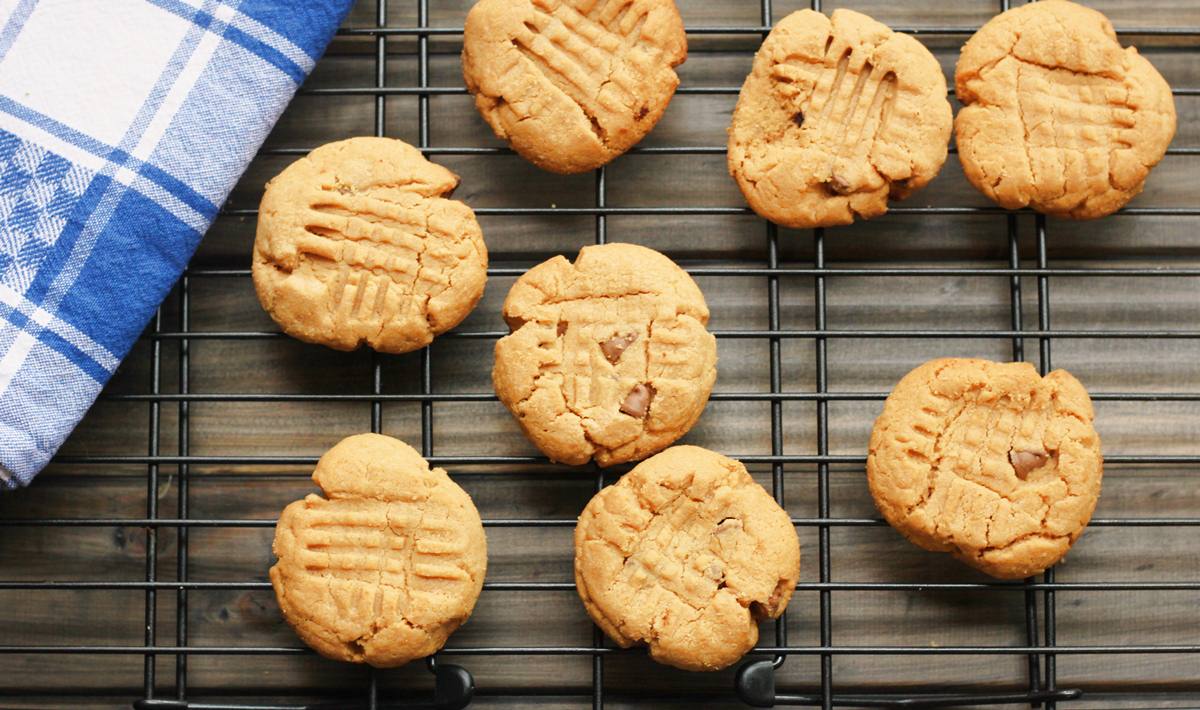 I confess that I am not much of a baker.  If you've been following me here or on Facebook and Pinterest you may have noticed that cakes and biscuits aren't my thing.  I'm more of a cheese and crackers, over tea and cake kind of girl. I do dabble on the sweeter side of life occasionally, as you can see with my recipes for Easy Pavlova and Raspberry Chocolate Brownies.  Those recipes are usually for special occasions and I definitely don't cook cakes or desserts every week.  But things have changed around here. My granddaughter started her first year of Primary School recently (Foundation not Prep thank you very much) and so began the challenge most families face of filling her lunch box with healthy, home made foods she likes. My daughter is very careful about the food she offers to Gbaby and gives her fresh healthy food with only the occasional treat.  I decided to get my bake on this weekend so there were some tasty, home made options to add to the lunch time menu.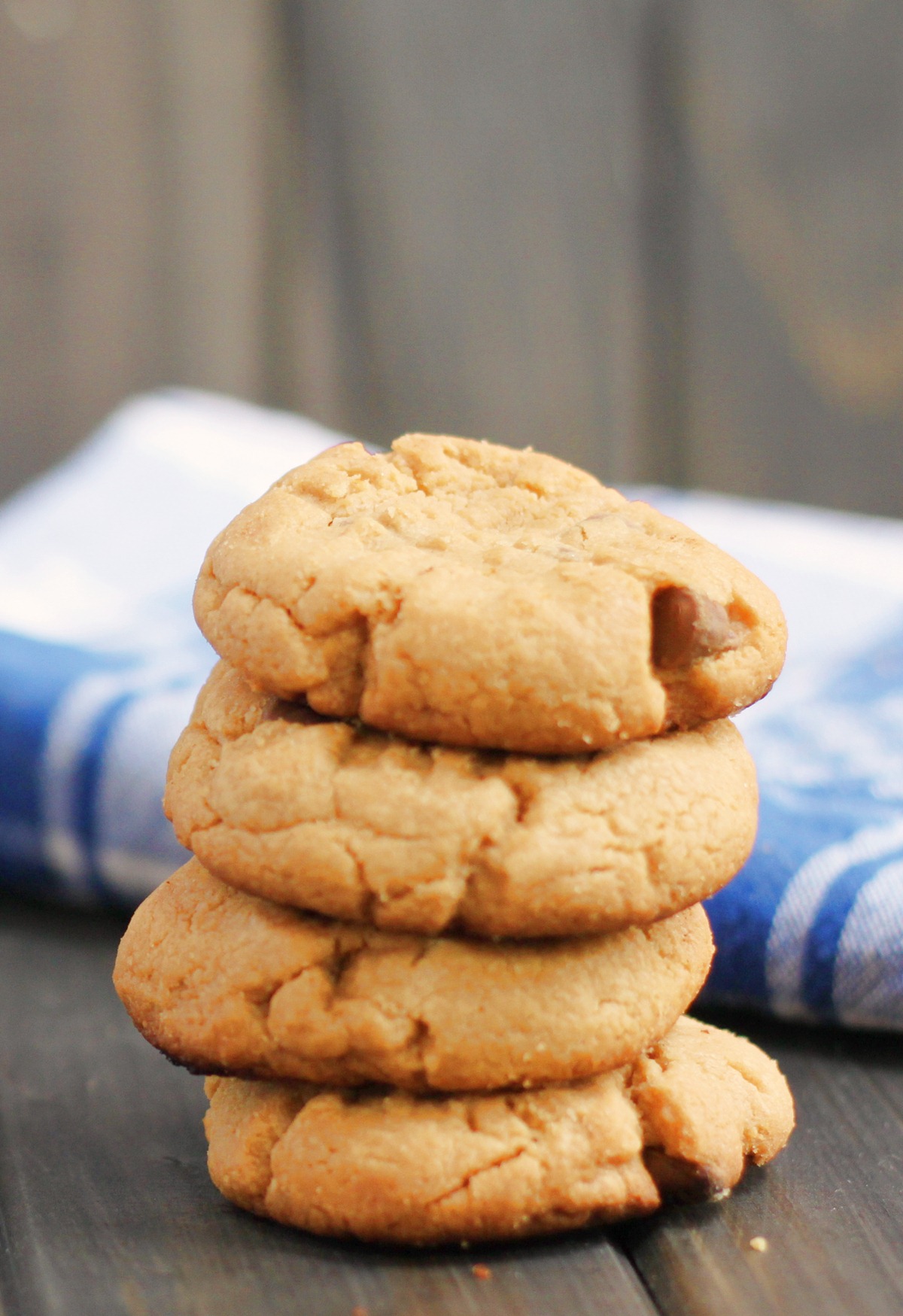 Now I'm not going to try and convince you that these Easy Peanut Butter Biscuits are a health food because that isn't the case.  What I will tell you though, is that you know what's in homemade biscuits.  They aren't filled with any additives or preservatives so are a healthier alternative than commercially prepared biscuits.
You can adjust the sugar content in this recipe to your liking.  The recipe I was given from my cousin called for 1 cup of sugar but I reduced that.  Others have also told me that they omit the sugar completely.  I'm keen to try that too. If you make your own peanut butter then you could almost make these sugar free.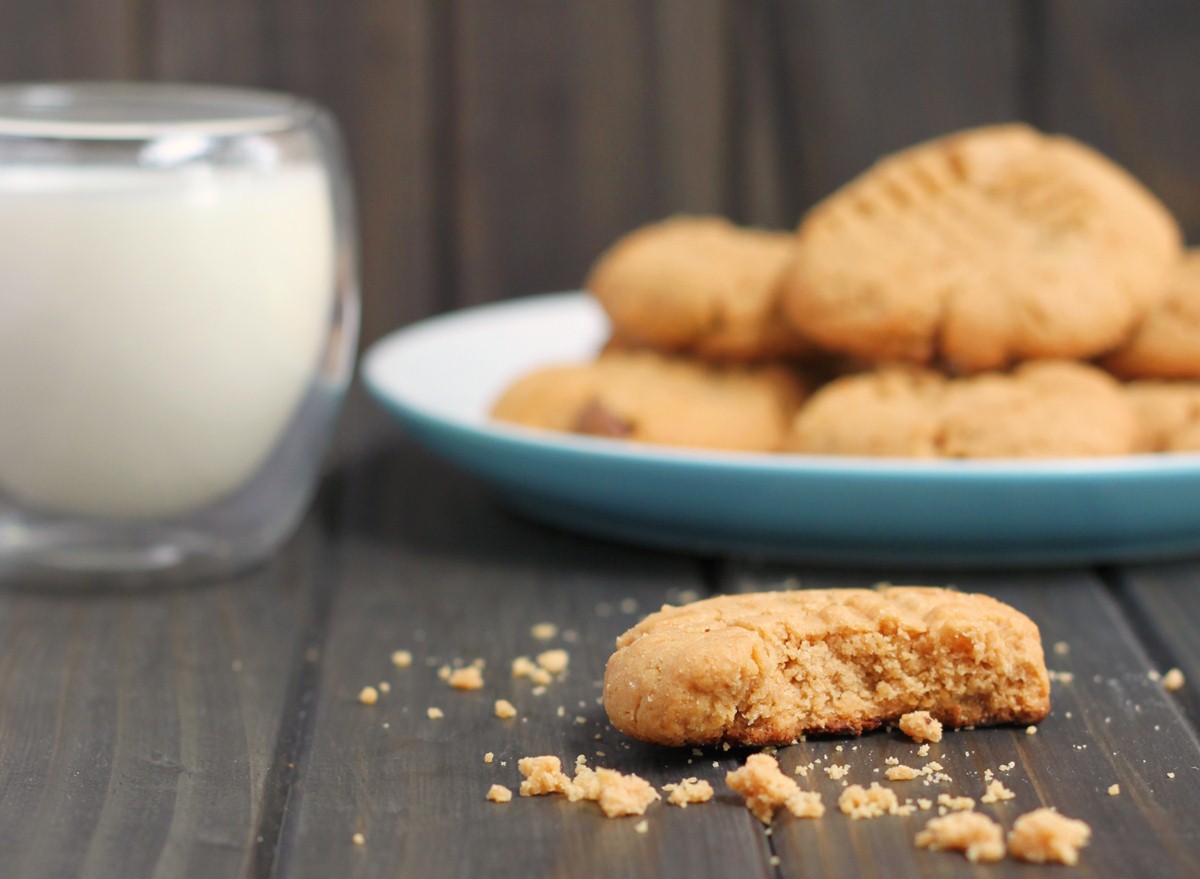 So what what the verdict on these melt in your mouth little morsels of peanut butter? Well Gbaby didn't like them 🙁 and informed me she no longer likes peanut butter!  So these won't be going into her lunchbox anytime soon – she did love the Rolled Fruit Leathers I also experimented with this weekend so that's something.  I loved Easy Peanut Butter Biscuits and my peanut butter loving cousin loves them – thanks for the recipe Cos – and I am pretty sure my colleagues at work will love them when I share them at the office tomorrow!